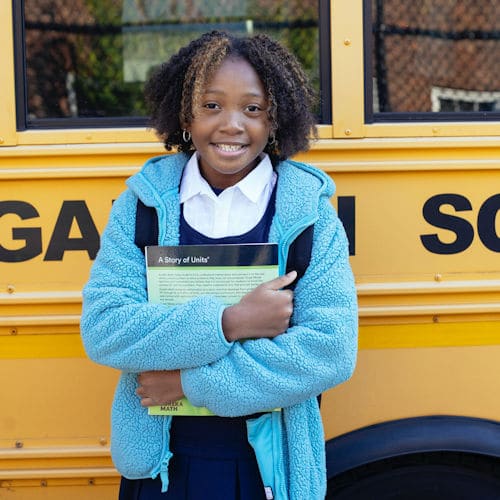 "I don't want to go to school today."
"I'm sick."
"I'm tired."
Sound familiar? With school in full swing, you're not alone. Many families have kids that are experiencing the back to school blues. If your child is struggling with getting back into the swing of things this season, try out these tips.
Send your kids off to school with a super nutritional breakfast. Turkey sausage and eggs and cheese, or fresh fruit, yogurt and a handful of nuts are protein packed choices that will energize and jump start your child's day. Not to mention home cookin' will always rouse the troops.
Get things ready to go the night before. Making it as easy as possible for your child to get out of the door will eliminate potential pitfalls. Pull out clothes and pack lunches in the evening. Gather shoes and backpacks and put them by the door.
Leave love notes in the lunch box. Make your child smile halfway through the day by dropping a note into his backpack or lunchbox. Let him know that you miss him and can't wait for him to get home.
Make coming home fun. Have a tasty treat waiting for your child when she returns home from school. Homemade cookies are sure to make any child smile.
Arrange for playdates and outings. Help your child build relationships with classmates by providing an opportunity for play. Nature walks or trips to the local playground make for wonderful fall after-school adventures.
Do dinner together. Gathering around the family table provides a great opportunity for everyone to reconnect after an otherwise disjoined day. Give everyone a chance to talk about their day by asking open ended questions, like "What was your favorite part of school today."
Get involved. Have a presence at your child's school by volunteering in the classroom or library or by joining the PTA. Parents who are active in their child's academic life tend to be more excited about going to school.
Take a break. Make weekends enjoyable and something that your child looks forward to. Spend time together as a family. Take a walk, play a game or go on a family outing.
Have consequences for uncooperative behavior. If your child gives you trouble getting out of bed in the morning, for each time that you have to go into his room to ask him to get up, push his bedtime up by 15 minutes.
Catch him being good. Praise your child when he makes an effort to get out the door on time, has a positive attitude or does his homework without you nagging.