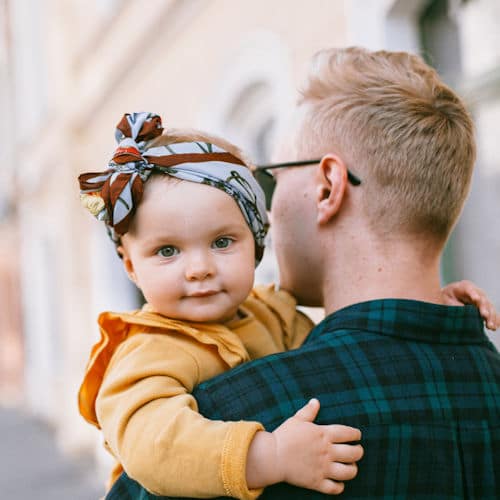 Daughters need dads but fathers have been getting a bad rep and little support - even from moms. In fact, so much has been said and written about fathers and sons that father-daughter relationships have fallen by the wayside. What are you, the Christian parent, doing to further your daughter's relationship with dad?
Daughters Need their Fathers (Statistics Notwithstanding)
The numbers are glum. As outlined by Fathers for Life, 26.9 percent of divorced, non-custodial fathers default on support. Forty percent of divorced mothers meddle with fathers' visitations to penalize the ex-spouses. Fifty percent of divorced moms fail to see any value in dads' continued involvement in the children's lives.
Ninety percent of runaways come from fatherless households while 63 percent of childhood suicides also stem from these homes. Behavioral problems - in 85 percent of youngsters - seem to occur in dad-less homes. The foregoing notwithstanding, two in five kids do not have a dad at home.
What are we thinking?
Barack Obama Wants "Fathers to Step Up"
In a June, 2009 Parade Magazine article, President Barack Obama urged dads - in no uncertain terms - to step up to the plate of fatherhood. Having lived in a broken home himself, he knows what he's talking about. Dads must parent in good times and bad, when it's easy and when it's tough, when the kids do well and when they're in trouble.
Of course, dad might believe he is doing all that's required merely by being present. After all, the day at work was hard and there are so many distractions - not to mention the playoff game on TV. That being said, a physically present but emotionally absent father is still not really being a dad.
The Bible's View of the Father-Daughter Relationship
Deuteronomy 6:6-7 talks about the spiritual training of children. It shows a dad who is with his children from morning to night. He is engaged, he teaches, he talks to the children. He does not delegate parenting to third parties or to mom.
Moreover, dad teaches his daughter what it means to be a husband. He treats mom with respect and kindness, so his daughter knows to expect this from her future husband. If a boyfriend does not measure up to dad's example, the odds are good that he is dropped.
Jesus himself modeled the perfect interaction with children. In Mark 10:13-16 we see how the son of God - busy though he was with healing, preaching and being persecuted - nevertheless made time to spend it with the children, offered hugs and also verbally interacted.
It logically follows that dads need to:
Make time
Offer hugs, kisses and generally appropriate affection
Engage daughters verbally
How Moms Can Help Build the Father - Daughter Relationship
Moms must be the facilitators of this relationship and it starts when the child is still in the cradle. Allow dad to bottle-feed (when you wean the child from the breast) and encourage him to get up with the baby at night.
While it is true that dad parents differently, he nonetheless parents. Unless his actions are unsafe, let him do things his way. He might not color-coordinate the dress but put on the Sunday-best when taking the toddler to play at the park or even allow the use of markers in the kitchen, but what is a little extra cleanup when dad is building a close relationship with his daughter?
Moms need to support dads' relationships with the children by verbally expressing gratitude for his hard work and encouraging every effort he makes to engage the kids, especially the girls. Face it, it's easy for dad to relate to a boy and the toy cars … it's a lot harder for him to find his way among feather boas, pink slippers and tea parties.
Moms can make it possible - if they are willing to put in the effort it takes to help a man step up to the plate and become a great dad.
Sources:
Fathers for Life: http://fathersforlife.org/divorce/chldrndiv.htm
Parade Magazine: https://parade.com/104895/presidentbarackobama/barack-obama-we-need-fathers-to-step-up/