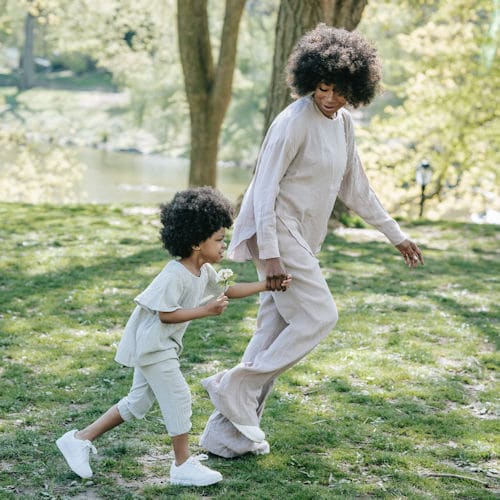 Hot weather, sunny summer days, the kind we wait all year for, are finally here, ready to stick around for awhile. The combination of summer vacation plus sunny days are very enticing for outdoor activities. But too much sun, heat and bugs can ruin a perfect summer outing.
The key to outdoor safety is be prepared. Use sun screen, and bring extra to reapply for when you end up staying out a little longer than you planned. Even hiking trips, where you expect to be shaded in the woods, can lead to some unintended sunburn when you're not prepared. And don't forget the water!
Insect repellant is a must. While most kids are not unusually affected by a few mosquito bites, parents should still exercise caution. Mosquitoes carry West Nile Virus, which has been found in most of the US, and Eastern Equine Encephalitis, found on the East Coast, Gulf Coast and Great Lakes regions. You can check out the Mosquito Activity Forecast for your local area and when traveling.
Mosquitoes aren't the only disease-carrying insects you need to protect your family from. Deer ticks carrying Lyme disease are hard to spot, and so appropriate precautions should be taken in tick-infested areas. Again, the East Coast and Great Lakes regions have the highest concentrations, but it only takes one tick bite to transmit the disease, which has been found in nearly every state, so protect yourself and your family while playing outside.
Aside from the disease-ridden bugs, parents need to be aware of stinging insects such as bees, wasps and hornets. Check the usual play areas in and around your yard often for potential nests, watching for bees flying into holes in the ground, or hanging under eaves of sheds or play houses. Also keep small children away from "busy" pollinators in and around flowering gardens. And speaking of flowering gardens, don't send them out to play dressed in their favorite sunflower dress. They'll only attract unwanted attention.
One of my favorite outdoor summer pastimes is gardening, and lots of families involve their children in the growing of food. Make sure kids are wearing proper gardening gloves while digging in the dirt, weeding, etc. There are lots of biting insects out there, especially spiders. It's a good idea to learn about the local spiders that live in your yard, garage, even the neighbor's cool basement. While most spiders can't even penetrate human skin, there are a couple you should be aware of. The brown recluse is a mostly outdoor spider, common in the Midwest and Southeast, and the hobo spider is more commonly found indoors, so has spread to just about anywhere from its main home in the Northwest. Their bites require medical treatment, and the smaller the patient, the more severe the bite can be.
Since we love the outdoors, especially in the summer, I keep many, many first aid kits packed and ready to go: in my purse, in various back packs, the glove compartment in the car, one in the cooler with the extra water bottles, the beach bag, etc. We're never without bandages, ice packs or antihistamines for allergies, among other emergencies. If you know you or a family member has a bee allergy, make sure to have an epi pen ready in whatever kit you have with you. And keep your cell phones charged, for the big emergencies.
Be prepared, and don't let bugs ruin your summer fun.