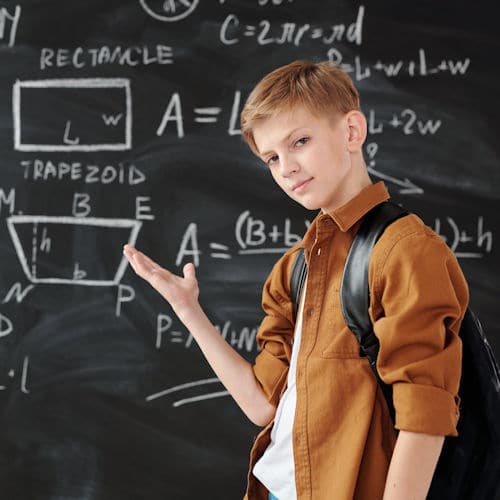 What is Pi? Pi is a Greek letter used as the symbol for the number that represents the relationship between a circle's diameter and its circumference. Pi actually has an infinite number of digits, it goes on and on and on, but it is commonly rounded to 3.14. This leads us to Pi Day, March 14th.
Why Pi? Why not? In schools around the country, Pi Day is a celebration of math, and having fun with math. The earliest celebration of Pi Day was instigated by Larry Shaw, a physicist at the San Francisco Exploratorium, but now celebrating Pi Day has trickled down to the masses. Even kids who are just learning about Pi can get into the act.
For every celebration, there must be food. What is more perfect than pie for Pi Day? You can make pizza pies, or pot pies for the main course, and then fruit pies and even chocolate cream pie for desserts. Or you could have cupcakes and cookies, decorated with the symbol for Pi.
But how do you actually celebrate Pi Day? Well, besides the food, of course, you could play Pi games. Depending on the ages of the celebrants, and their understanding of Pi, there are lots of age-appropriate games that instill the idea of fun with numbers. Even the very young can color and paint Pi symbols, and learn the math when they are ready for it.
You could start by learning about Pi Day at the Official Pi Day web site, stock up on appropriate Pi-gear, or you could go straight for some fun and games. While most activities seem aimed at classrooms and schools, you can adapt some of them for your own family or neighborhood celebration, such as serving pizza with Pi-shaped pepperoni.
You can have a contest to see who can memorize the most digits. Look here for links to the first 10,000 digits. Or you could settle for the first 400 digits, as well as links to more activities, videos, and don't forget the Pi Song (yes, there's even a song!).
Pi Day is not just for the nerds who are currently taking over the world. Everyone can participate and have fun with Pi, or maybe just eat some pie. And historians note: you can also celebrate Albert Einstein's birthday on the same day. I'm sure he would want you to.
Happy Pi Day, and beware the Ides of March.