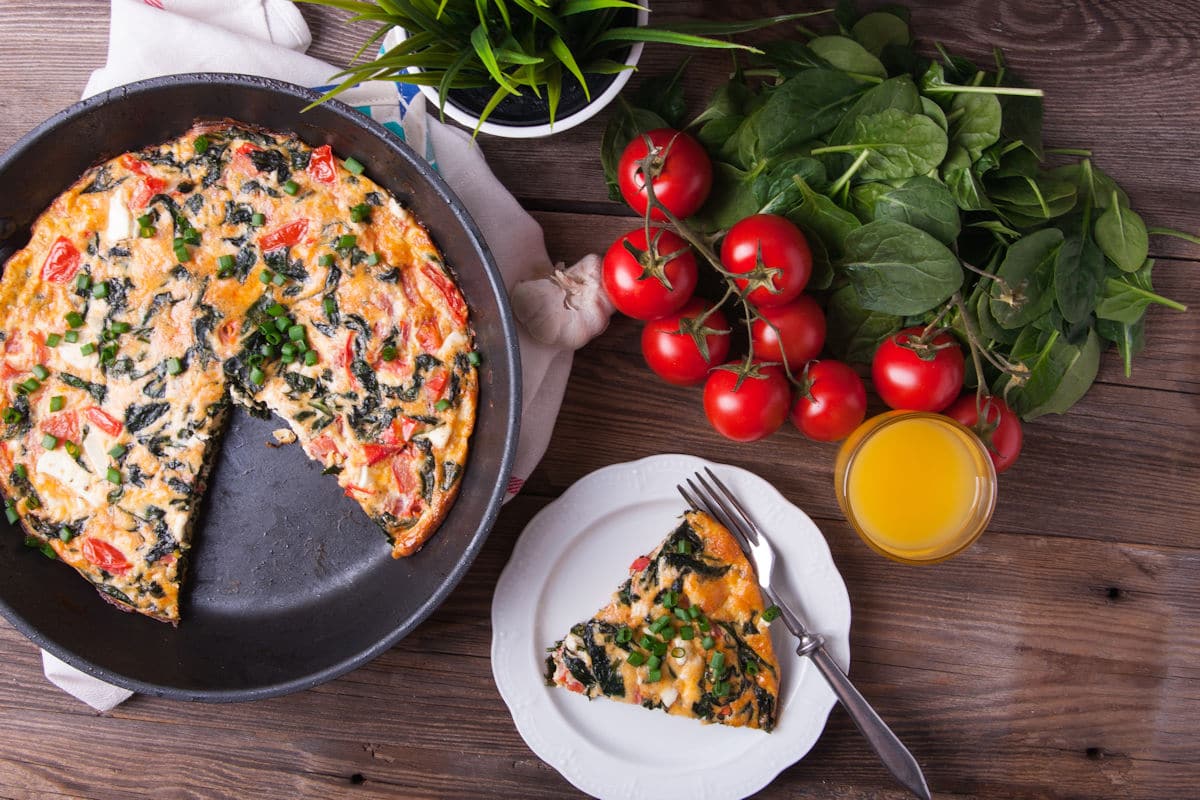 Healthy, Hearty Breakfast Recipes
It's pretty common knowledge that breakfast is the most important meal of the day, but simply eating any kind of food for breakfast may not be enough to keep you healthy. Stuffing yourself with greasy sausage, fried bacon and cheesy potatoes will certainly fill you up in the morning, but you won't get your body off to a healthy, nutritious start in any way. So to make sure you're treating the most important meal of the day with the respect it deserves, make sure you're putting good things into your body; there are plenty of healthy breakfast recipes out there that strike the perfect balance between hearty and nutritious that are easy to whip up first thing in the morning.
Some healthy breakfast ingredients to keep in mind include fruits and vegetables, lean proteins like turkey bacon, egg whites or egg substitute, and whole grains. One of the best ways to incorporate all of these ingredients into one dish is by cooking frittatas; as long as you have eggs or egg substitute, you can add in any ingredients you have on hand for a filling, delicious and healthy breakfast. Try this recipe for a Spinach-Tomato Frittata for a fresh start to your next busy morning:
Spinach-Tomato Frittata
Prep Time: 15 min – Total Time: 25 min – Servings: 4 – Calories per Serving: 305
Ingredients
PAM® Original No-Stick Cooking Spray
¾ cup thinly sliced yellow onion
3 cups chopped fresh spinach
2 medium cloves garlic, finely chopped
¼ teaspoon ground black pepper
1 14.5 oz can Hunt's® Petite Diced Tomatoes, drained
1 tablespoon balsamic vinegar
1 16 oz carton Egg Beaters® Original
Directions
Spray a medium skillet with an ovenproof handle with cooking spray; heat over medium heat. Add onion; cook for 3 minutes or until onion is tender, stirring frequently. Stir in spinach, garlic and pepper; cook for 2-3 minutes or until spinach wilts. Stir in drained tomatoes and vinegar.
Pour Egg Beaters evenly over spinach mixture; reduce heat to medium-low. Cover skillet with lid. Cook for 10 minutes or until the top of the frittata is almost set. Meanwhile, preheat the broiler.
Remove lid; place skillet under the broiler. Broil for 2 minutes or just until top is set. Cut into 4 wedges. Serve with toast and orange juice.