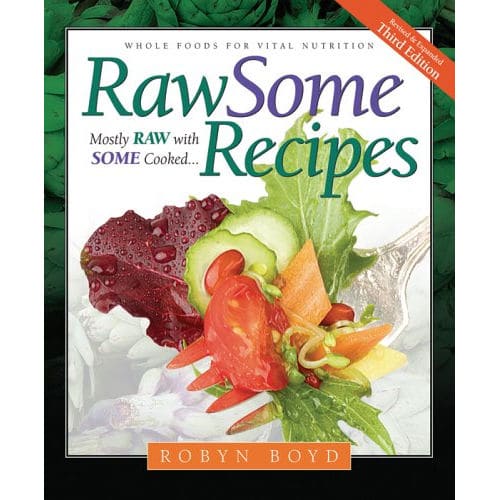 With the advent of the new year, it is a good time to expand on the scope of the Christian Parenting topic and learn from the hands-on advice of others. So far, we have focused on how to steer our children through a maze littered with ungodly influences, good intentions, parental hypocrisy, and children's innocence. At this time I want to introduce a new segment to the column, enabling parents and children to spend some enjoyable time together and build their relationships...and what better place to start than the kitchen?
Many a parent is hesitant to allow children into the kitchen. In the beginning, there are safety issues. When the child(ren) grow older, there is the "mess factor." Then, of course, there is the time problem: between school, work, homework, soccer practice, church attendance, and play-dates, where will a parent find time to venture into this somewhat scary territory?
Adding to this is the nutrition-induced fatigue we all experience. Let's face it, we know that our breakfast fare of donuts, coffee, or a Mc-Something is not exactly a setup for an energetic day. Later on, we seek out the Kingdom, but it has Burger written in front of it. Again, lots of carbohydrates, hydrogenated fat, and salt. Guiltily we drink a diet soda, hoping that this little act of calorie consciousness will carry us through to dinner. Speaking of dinner, we often barely make it home in time before we are accosted by a major snack attack, and in light of the chores that still need doing, dinner often consists of whatever frozen entrees we haven't eaten yesterday, or, if we feel more adventurous, we open a box of something that will somehow experience a metamorphosis into an edible dinner when introduced to heat and water.
Is it truly so surprising that so many of us and our children are overweight, overtired, and overstressed? And now I am adding guilt to this already volatile mix by suggesting you should be spending quality time with your children in the kitchen?!? Please read on...
I would like to introduce you to a book that will solve the parental dilemma as well as the nutritional quagmire. Yes, you have heard it all before, but this book is different. The author of this book is not some skinny woman who was blessed with all the good genes, a family where only macrobiotic foods made it to the table, and who did not know what white bread was until she saw it once at the supermarket.
On the contrary! Robyn Boyd is no stranger to the woes of culinary self-destruction we are all so familiar with. By her own admission, she "was raised eating a pathetic man made diet of fast foods, additives and preservatives." She suffered from migraines since childhood, experienced various immune related disorders, and became addicted to nasal spray and nicotine by the time she reached adulthood. She developed hypoglycemia, was diagnosed with Epstein Barr, mono, chronic fatigue, extreme candida, and anxiety attacks. In other words, she was us!
So what happened? In Ms. Boyd's own words "by the grace of God I have been blessed to learn, heal, and come out the other side with vibrant energy and a passion to share what I have learned with others." "RAWSOME RECIPES" is Robyn Boyd's 186-page cookbook published by Essential Science Publishing in August of 2004. It contains a large variety of recipes featuring her engaging and clever comments, opinions, and generous portions of education on the proper cooking methods for a number of whole foods the average American has always eyed with some suspicion. This book is addressed to Christians and non-Christians alike, parents and those without children, in short, anyone who eats and wants to make it count will benefit from this book.
With an unerring wit, Robyn Boyd draws the reader out of her/his culinary comfort zone, sharing tips for healthy living, meal planning advice, and ultimately easing her/him into the section of the supermarket so many of us have only heard about in second and third hand accounts: the vegetable/fruit aisles and the whole food section. "Trader Joe's," and other health food stores are introduced and the myth of their being places only the Almond Latte crowd frequents, is dispelled.
Still hesitant? It is true, cookbooks are plentiful and, truth be told, at times tedious and unrealistic in their recipes. This book, however, is a jewel among cooking books: it goes beyond a litany of recipes with ingredients so exotic you will never be able to find them; it will not preach at you and make you feel like you are a failure for not being slim and trim and healthy; it refuses to give food preparation advice in a patronizing tone that implies that everyone should know how to cook legumes. Instead, Robyn Boyd introduces us to the one element very few cookbooks ever take the time to mention: real life situations and ingredients.
As a Christian, you owe it to yourself to ensure the physical health of yourself and your child(ren). As a parent, you want to spend quality time with your child(ren) and that includes cooking and going to the grocery store. As a human being, you need to eat in such a way that your body will be healthy and your taste-buds purr with contentment. What better way to accomplish all this by starting off the day with an Orange Sunrise Smoothie, continuing with some Black Bean Soup, ending up with some Mock Tuna Melts, and don't forget the Banana Cream Parfait!
A must read!